About Papyrol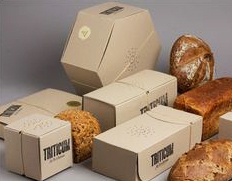 PAPYROL is one of the leading Paper Board Manufacturing Co.(Est. 2005), located in Parkala, Udupi, Karnataka with a large space for manufacturing & storing. We are the only Paper Board Manufacturer in the whole of Dakshina Kannada & Udupi District. We are specialized in making high-end quality Paper Boards with current modern techniques of production. We, at PAPYROL recognize that in today's competitive business climate, the key to success is in customer satisfaction. We are catering to different sectors of end users like Box makers, Book manufacturers, Box File makers and other different units. Paper Boards are manufactured using high-grade recycled raw materials and the quality inspections are done at every stage of production. PAPYROL is focused on continually improving its ability to produce Paper Boards at the lowest possible cost and strives to be the best at meeting the customer's expectation. We maintain a level of performance and quality unprecedented in our industry.
Our sister concerns are Abdulla & Co. and Koppala Enterprises which supplies Raw Materials to the paper mills all over india since 1968. With this vast expertise in Paper Industry we hope to make this company one of the best in the industry.
We, the team PAPYROL is open to all your enquiries and orders with the high confidence for serving you better.